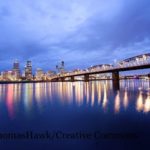 Why State Dental Conferences Rock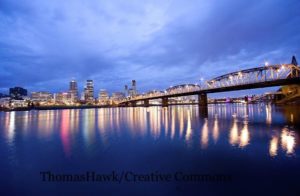 It's Conference Season!
Ahhh, Spring! In many parts of the country, spring is the season for state dental conferences. Over the years, Rita has had the honor to present at many state dental meetings, from Colorado to California, and the middle of the country to the coasts. State conferences are a unique opportunity for continuing education, networking, and, of course, fun. Definitely fun!
Why State Dental Conferences Rock
While national meetings offer size and excitement, nothing beats the substance and esprit de corp of state dental conferences. Here are a few reasons why state meetings are the best meetings!
Connect with your Peers
Face it, we work in our own office, with our own practice family, every day. There may be no other social media manager, dental hygienist, or practice manager. It is very powerful to connect with others doing the same job and facing the same challenges only couple hours across the state. The energy and friendships forged over a couple days of learning and fellowship can fuel your work days for a whole year, -till next year's conference!
Continuing Education & Professional Development
Sure, you can get your CE's knocked out, but it is the immersive learning experience of a state dental meeting that delivers true value. The "Ah Hah" moments talking with colleagues between sessions. The brief exchange with a presenter that makes a concept crystal clear, well beyond what is possible in any online course. And beyond learning, it is the collective excitement for our profession that sends us home to our offices with renewed enthusiasm.
New Technology & Services
Three cheers for the vendors that advance our profession with new technologies and techniques. Conferences not only offer a relaxed environment to interact with vendors, but also dedicated time to review new products and services. Time spent in the exhibit hall is always time well spent. Work with your team to plan out your vendor visits and survey the latest offerings. Most vendors are happy to set meetings during a conference and they may also have additional, specialized personnel on hand who can help field questions.
The Oregon Dental Conference
This week Rita is pleased to be presenting at the Oregon Dental Conference, offering a course on Keys to Social Media Marketing Success. Sponsored in part by Weave Patient Communication Software, the course will teach the social media strategies that top dental practices are using to attract new patients and deepen relationships with current patients. You'll come away with tactics and tools to implement immediately in your own practice. Note that there are two opportunities to attend Rita's course, on Thursday afternoon and Friday morning.
In addition to Rita's course, the Oregon conference has an exceptional lineup of opportunities to choose from. One highlight is the full day interactive course, The 360 Experience, taught by our friend and colleague, Lois Banta of Banta Consulting and several others. In the exhibit hall, the Professional Headshot Studio should be MUST for all attendees to update their profile picture. To make the most of your conference, download the free app. Honestly, do NOT leave home without it!
If the Oregon conference inspires you for more far flung learning opportunities, Lois Banta and presenter Judy Kay are teaming up with our friends at The Progressive Dentist Magazine for an amazing destination retreat in Dublin this August! Sign us up!
Have a Great Conference!
Be sure to make the most of your time by downloading the app and see our recent blog post for more tips on sharing your conference experience on social media.