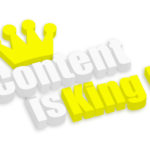 Quality Content is King, Video Rules!
Quality Content is King
Content is king. S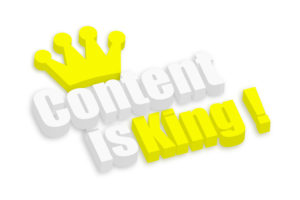 ince Bill Gates made this prediction over two decades ago, the statement has only become more predictive. As content floods our digital lives, it is not good enough to simply have lots of content (or posts), it is critical to have quality content. So the millennial update should be, quality content is king. Many dental practices intuitively know this and we are seeing practices hungry for quality content to share with their followers on social media.
What is Quality Content?
But what is quality content? You certainly know it when you see it. Quality content is pretty simple: material that people want to see. On social media, it is the post that makes you pause for for 13 second to watch a video or even click through to a website. Maybe it just makes you laugh. Quality content is easy to spot, but tough to find! It's even harder to create. This is quality: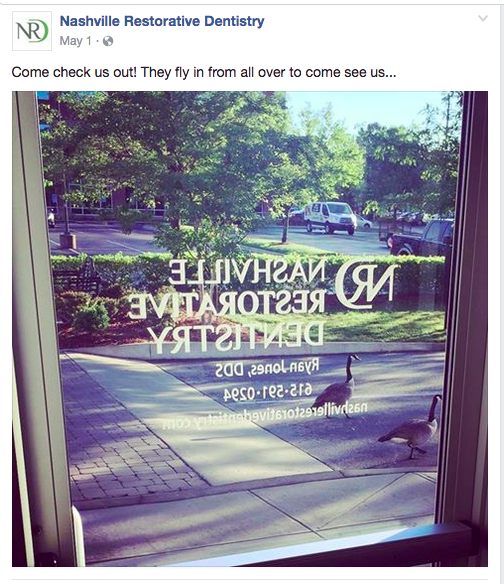 Beyond Posting: Content Marketing
Dental social media has leaped beyond funny memes and self-promotion to assume its central role in practice marketing. For savvy practices, this means content marketing. Your practice is likely already doing some form of content marketing, from your website to Facebook.
"Content marketing is a strategic marketing approach focused on creating and distributing valuable, relevant, and consistent content to attract and retain a clearly defined audience — and, ultimately, to drive profitable customer action" –Content Marketing Institute
Consistent, quality content doesn't just happen. It provides strategic value and is presented in a way that your target audience wants to see. And they want to see pictures, -and video! Content consumption, especially on social media, has moved from being text and word focused to being image driven. The highly coveted Millennial market is credited with inspiring the new visual economy, and the rest of us have followed.
Video Rules
If content is king, video is the reigning queen! Mobile growth, faster mobile internet connections, and increased data and Wi-Fi availability have helped drive the video gains. In fact, 55% of video is watched on mobile devices.
It's not just the greater ease of viewing and creating video that is fueling popularity with marketers, it is results. A study by Social Bakers found the organic reach (how many people are "reached") of video to be over twice that of an image alone. Note that all not video is equal on Facebook. A video link to YouTube or Vimeo will not perform as well as a video posted direct to Facebook, i.e. a native Facebook video. A recent Quintly study found an extraordinary 186% higher interaction rate for Facebook native videos over other video formats.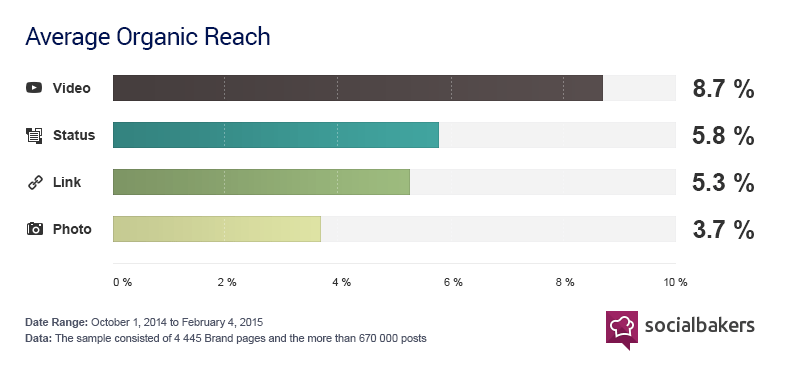 At Rita Zamora Connections, we see dental practices hungry for quality content that reflects their values and communicates the oral health messages that are important to their practice. Our experience is reflected in the larger marketplace, where 83 percent of marketers said they'd like to create more video content if they had more time and resources.
We understand. That's why each month we're sharing a free video that we've created for you to share with your patients and followers. Our recent Oral Cancer video was the most widely shared content we have ever created. This month we have created a video on how fresh fruits and vegetables positively impact oral health, which will be posted soon. Please feel free to share our videos from the Rita Zamora Connections Facebook page.
We hope we inspire you to create more terrific content. If you need help with your practice's digital marketing, we're always here to help!