Dental Practices: What Kind of Social Media Dog Are You?
There are many different ways to be successful with social media
By successful I mean, how will you benefit from social media marketing? Some people immediately think you can only measure new patients as a benefit. Sure, that's one way to think of the value. However, there are many other valuable benefits to using social media to promote and grow your practice—including:
Grow trust and relationships
Build/protect online reputation
Amplify word of mouth
Expand visibility
Create social proof
How Mindset Around Outcome Impacts Perception of Value
In talking with hundreds of dental professionals at various live events over the years, I've realized that the mindset about outcomes impacts people's perceptions about how valuable social media is—or not. For example, one dentist told me he felt cheated by the social media marketing he paid for. He said he'd been paying for social media services for about 6 months and it hadn't brought him new patients. He was planning to "quit using Facebook" and the other platforms. When I asked to see his Facebook page, he told me he hadn't seen his page lately and didn't even remember how to find it.
This makes me sad. I hate to hear that dentists are paying for something they may not even understand—which prompted me to write this article. If you are spending resources (time, money or energy) on social media, you should know there are many different practices out there and each could have different outcomes based on goals, budgets and practice types. In this case, let's take a lighthearted look using dogs as categories of social media marketing for dental practices (I love dogs so any excuse to integrate them in a conversation is a good thing, lol).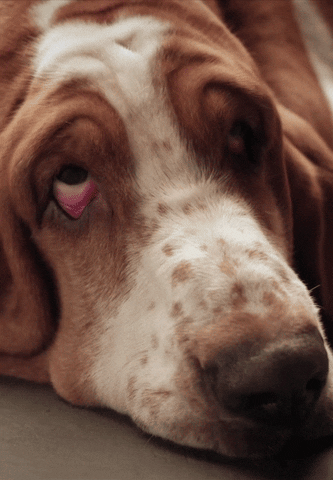 Basset Hound
This is the practice that is slow to use social media.  Maybe you haven't even started yet. It's just that you don't see a need yet, it's not of interest, or perhaps it's just not a good fit for your practice.
No judgment Basset Hounds. You like to take your time and ponder—take it all in, rest on it, and then wait and see…
Social media will be there when and if you're ready, Basset Hounds.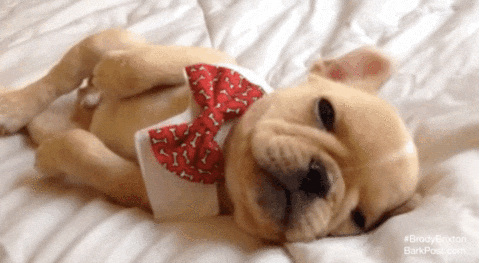 French Bulldog Social Media Traits:
First or early adopters

Not afraid to show themselves off in photos or video

Fancy, fun or sophisticated

Feel social media is essential (why hide your awesomeness?)
The Frenchie practices are the darlings of dental practices (just as "Frenchies" are the darlings of Instagram). These practices are all about exceptional standards. Their practice is also built on a strong word-of-mouth foundation. They feel they are known for being the best and for them, social media is a way to show the world (or at least their chosen neighborhood or city) how awesome they are.
These practices see tremendous value in showing photos and video of themselves and their patients. They aren't afraid to flaunt what they've got. After all, who wouldn't want to see what they have to offer? This type of practice knows they are awesome and they want as many of their ideal patients to see them as possible.
Frenchies are likely early adopters of social media. They have confidence in what they have to offer and see great value in the visibility, facilitation of word of mouth, and reputation enhancement that social media has to offer. Sure, they want new patients from their efforts, but this practice understands that attracting the right patient requires that you first have the right stuff and then you just need to show it. They may or may not be fans of advertising, however, they are not interested in offering specials or dollars off. They understand they are not for everyone and that's okay with them. When you are that good, you just need to show the right people where you are.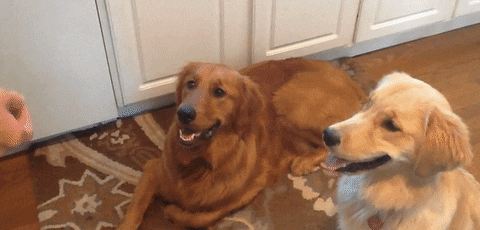 Golden Retriever Social Media Traits:
Mid to early adopters

Don't want to come across as boasting or overstep their welcome in newsfeeds

Friendly, trusted or well loved

Feel social media is essential for patient relationships and visibility
Who doesn't love the Golden Retriever practice? Sure they want new patients, but they know it might take time to do things right. This type of practice is built on a foundation of patient relationships. They are all about people first, and quality. Once people know what this practice has to offer they will likely be lifelong friends.
This practice understands they need to leverage social media to keep attracting more of the same wonderful patients. They have strong referral driven practices and grow based on trust and word of mouth. This type of practice isn't afraid to advertise, however, they want to avoid coming across as cheesy or pushy—being perceived as friendly and trusted is often their top priority.
This type of social media marketer isn't afraid to show what they have to offer, but they don't want to seem like they are boasting. They may think, who will be interested to know that much about us? However they do see that their occasional photo does draw a lot of likes and positive comments. They enjoy the visibility and social proof that social media has to offer, they want to keep their name and face out there, and also generate some goodwill in the community every now and then.
The Golden Retriever practice feels they must use social media because, if you don't show your patients how much you love them, someone else might. Their patient relationships are invaluable. They may love offering patient appreciation contests, donating or volunteering for non-profits in the community, or sharing team bonding experiences.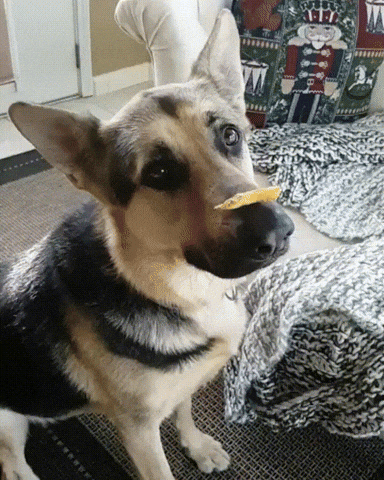 German Shepard Social Media Traits
Mid-range adopters

Numbers-focused

Likable, efficient, or well-branded

Feel social media is mainly to leverage advertising
The German Shepherd practice is a different breed. Smart, calculated, and task-oriented. This practice does not want to "mess around" with social media. They intend to leverage all that social media visibility has to offer, but they want to get in front of as many of the right people as quickly as possible (after all, they are on a mission).
This practice is one of biggest spenders when it comes to social media advertising. They have spent time and money to set up systems in their practice for maximum business efficiency and profits. This practice may be savvy about funnel systems, landing pages, and cost per patient acquisition.
They are investing larger amounts of ad spend (possibly thousands per month) that must result in immediate results through direct advertising-type campaigns. No nonsense. They may find sharing photos of the team to be "fluffy" and unimportant. Yes, they value patient relationships, but to this practice, staying on task when it comes to marketing is primary. They want their social media to deliver immediate results or why do it.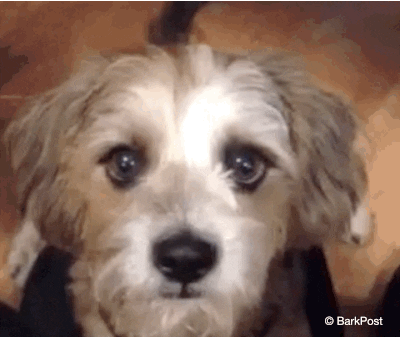 Heinz 57 Social Media Traits
Early, mid or late adopters

Multi-focused – everything is important: visibility, word of mouth, reputation

May be friendly, fun, likable or well branded

Feel social media is important to keep their options open, grow and thrive
There are also mixed practices out there. These practices may have traits from several breeds. They are unique and special in their own way, or simply focused on serving the specific patient base that needs them. Heinz 57 practices are dynamic and not afraid to try new things. They may be quirky, dynamic or just want to try out different strategies and tactics to see what best suits them.
These practices have many different qualities, it's hard to describe them in a few sentences. Patients that love this type of practice know it when they see it. This practice often knows social media is important as it helps them share exactly what they have to offer. They are not afraid to invest in the occasional ad campaign—they like to see what works for them and doesn't, however they aren't likely to invest thousands of dollars per month on ads long term.
They often have strong referral based practices, with the occasional need to invest more in marketing here and there. Social media is important for these practices because they know they need to keep their name and face in front of patients. They want to keep growing so they can continue to keep their options open. You might say this practice likes to write their own rule book. They want to take advantage of all the benefits social media has to offer, yet they understand you will only reap value based on the effort invested.
What social media breed do you think your practice is?  
Is there another breed you can think of that I didn't describe? If so, please share. If you are reading this and think you could use a guide to help you and your practice reach your goals, let's talk. I look forward to hearing from you, fellow canine lovers or social media friends!
For more information about our services and how we can help, contact us today.
Dental Marketing
,
dental marketing ideas
,
dental marketing resource
,
dental marketing solutions
,
dental practice marketing
,
dental practice resources
,
dental social media
,
dentist marketing
,
facebook marketing for dentists
,
Rita Zamora
,
Social Media Marketing for Dentists
,
social media marketing for medical professionals
,
tangiblemarketing